Printed Circuit Boards for the Muffsy BSTRD Tube Preamp and Power Supply
Please note: This is a set of two PCBs (Preamp and Power Supply boards), you have to get the components separately and you'll need an enclosure and probably an input selector.
Also note: The Eagle project files are freely available. Etch, order or change them to your liking: https://hackaday.io/project/16944-the-muffsy-bstrd-valve-preamp
The Muffsy BSTRD will give you that sweet "tube sound" without having to get a tube power amplifier.
There was a strange little thing that appeared in Danish magazine Ny Elektronik (New Electronics) in 1989. A very simple preamplifier that used two L63 tubes in Class A with no feedback and it operated pretty much badly out of spec. (It was supposed to though, that was the whole angle of the article.) The article is available here (20MB PDF), for those who understand Danish: http://www.nisbeth.dk/carrotman/files/Bastard.pdf
It was called The Bastard, and gathered quite a following (it got the name because it was a hybrid. The phono stage used transistors for better SNR), and somebody suggested I should try it.
The Bastard was tested by some Danish guys and was found to have 6% THD+N or more. They upped the voltage and added some feedback, and it ended up performing very much better.
I made PCBs for this pre that incorporates the higher voltage and feedback, and designed a regulated power supply to go with it. Both have been built and tested, and the preamp is sounding pretty sweet.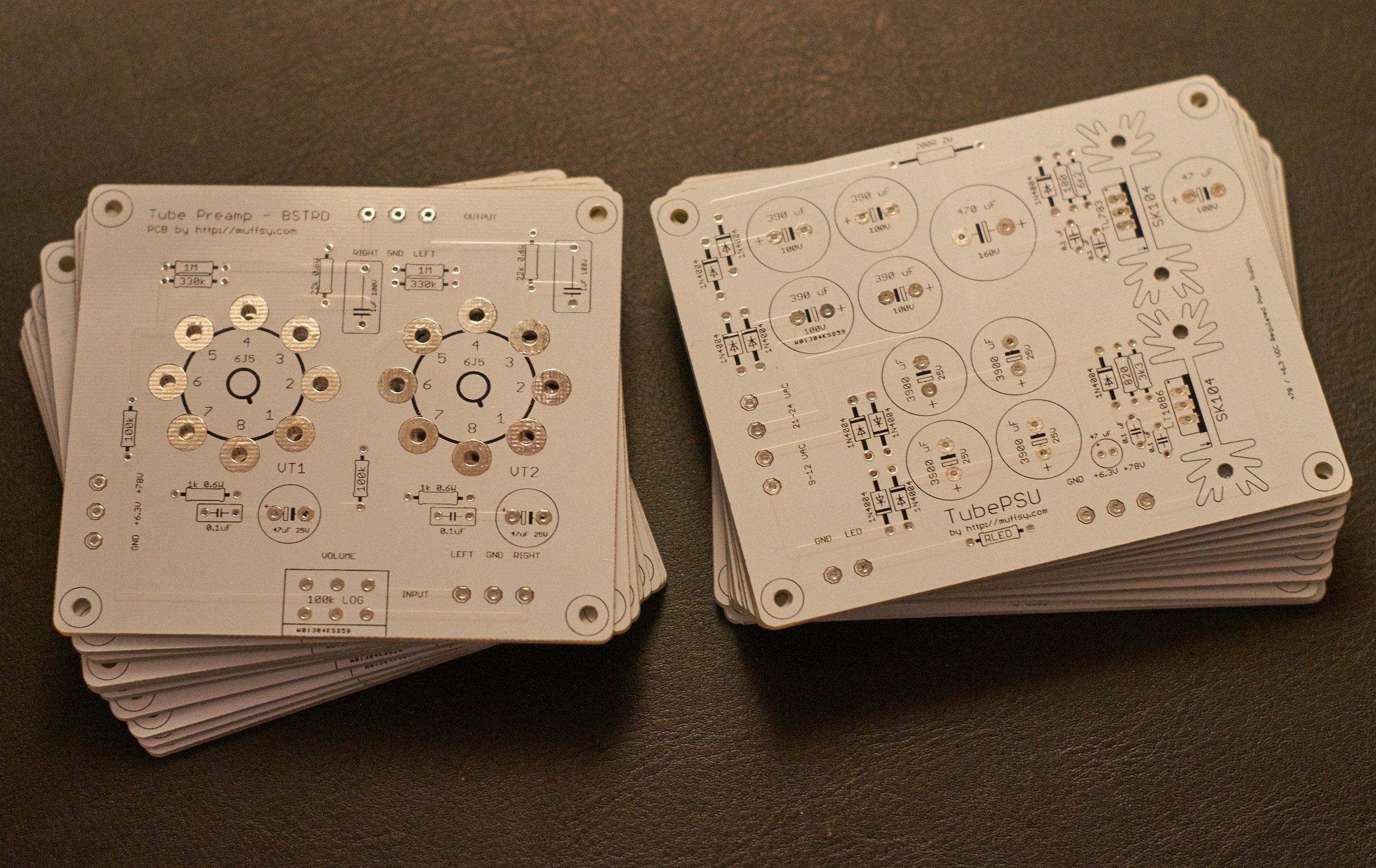 Bill of Materials
The full Bill of Materials and a Mouser shopping cart is available here: https://hackaday.io/project/16944-the-muffsy-bstrd-valve-preamp/log/49757-components-bill-of-materials
Measurements
You can find more info about these measurements on Hackaday.io.
Frequency Response: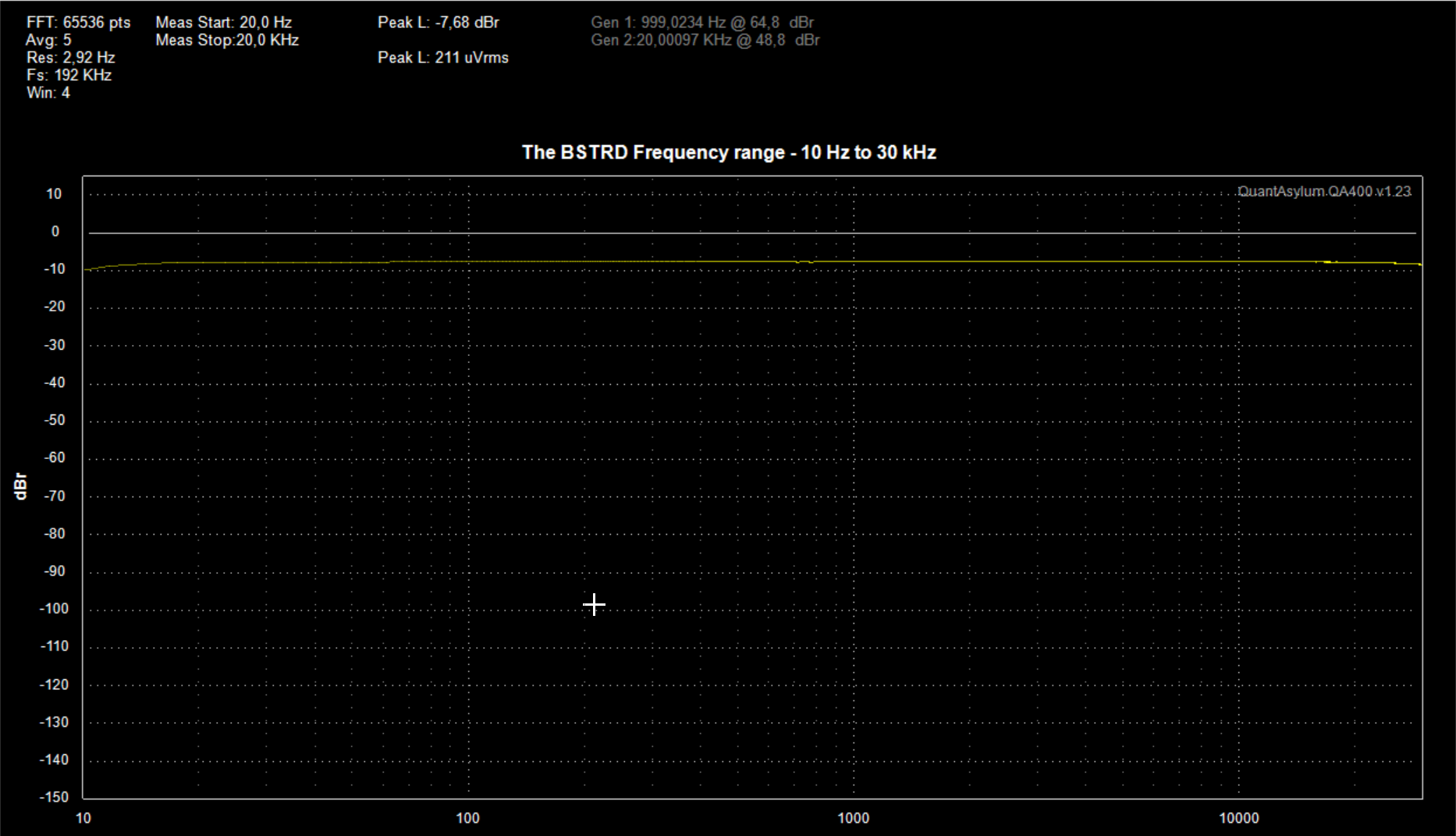 SNR/THD(+N), no A-weighting: