A phono stage back panel for B0905 cabinets
The Muffsy PP-3 Back Panel is a perfect fit for a B0905 cabinet, and is delivered with all the necessary components:
The back panel
4 gold plated female RCA chassis connectors (2x red + 2x black)
Power button
2.1mm power jack
M3 ground screw with thumb nut and a washer
4 mounting screws
The B0905 aluminum enclosure is readily available on eBay, just search for "0905 aluminum".
Finally, a simple way to complete the Muffsy Phono Preamp
The Muffsy Phono Preamp is made to fit perfectly into a B0905 cabinet without any need for drilling or other modificatons. The back panel should be equally easy, and here is the solution!
All ground connections between the RCA connectors and the ground screw are embedded in this back panel, which means you don't need to run separate ground wires between them.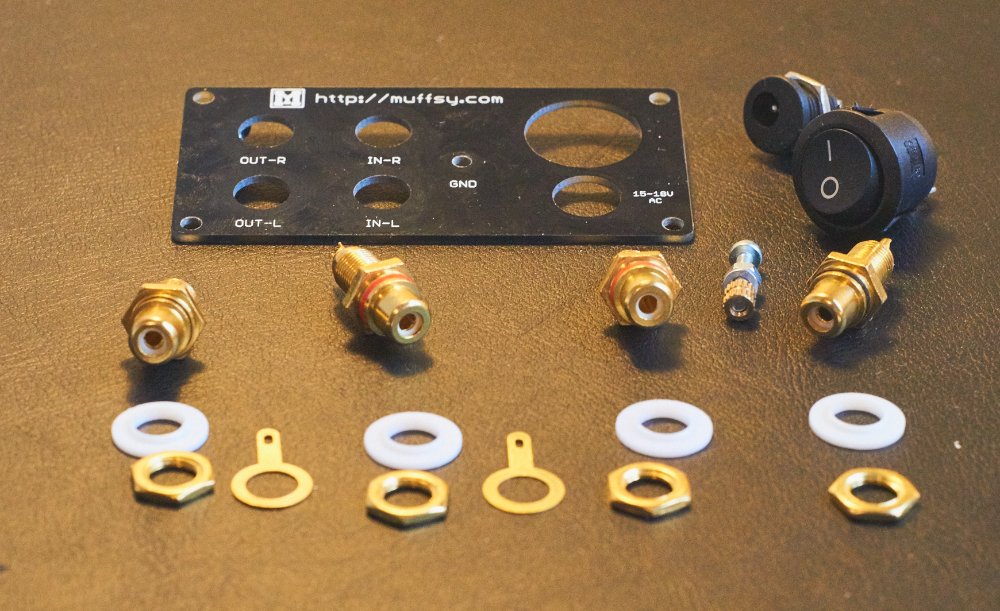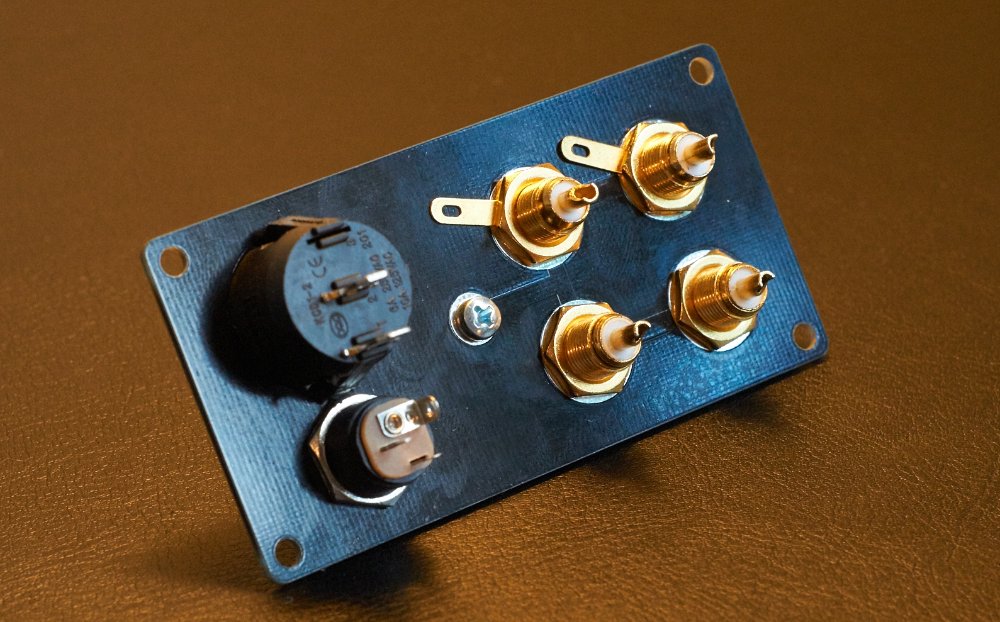 The power switch, power connector, gold plated RCA connectors and the ground screw are all included. And they all fit perfectly!