A Whistle Detection Device that can be used with anything
What is the whistled?
The whistled allows you to control one device by simply whistling two musical notes. To set it up, you just need to connect your 5.5/2.1mm DC connector on one end and your load on the other. Your package will have a tracking number and will also contain the user manual (downloadable here).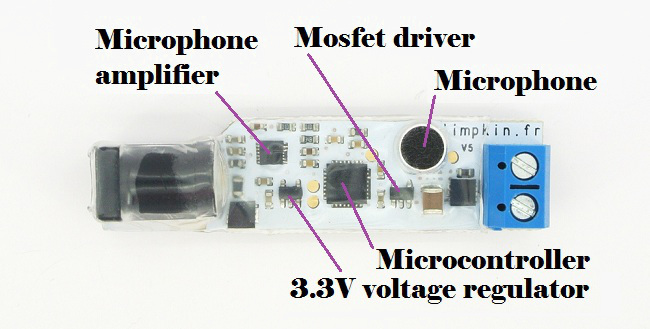 ---
About the AC/DCs
In this listing you can choose to buy either an US or an EU 12 Volts, 3 amperes power supply. Both of them are FCC & CE certified.

---
About the LED strip
If you choose to purchase an LED strip, it will be 5 meters long, with 300 '5050' LEDs, 12V/2.9A, 2900k, 3000 lumen and waterproofed. It will be more than bright enough to light a big room and has a double sided tape on its back.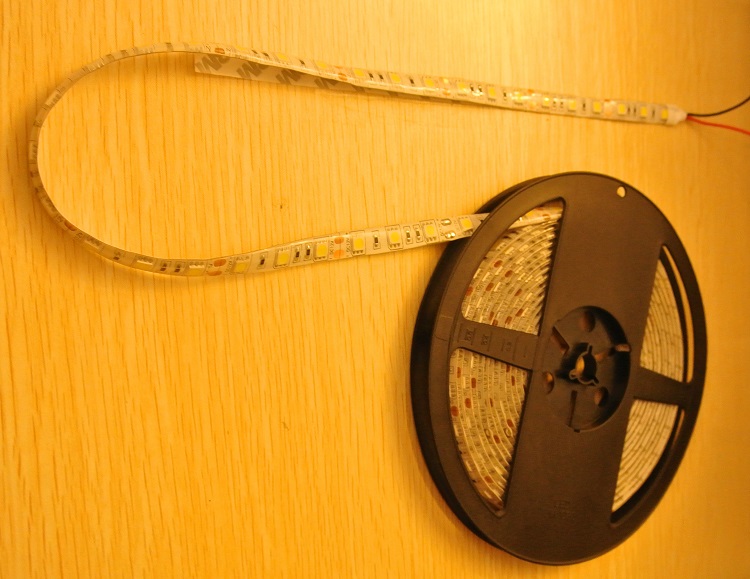 ---
The specs
ESD protected PCB, covered in transparent heat shrinkable tubing
Voltage must be between 4.5 and 18V at the input (barrel connector)
Reversed polarity protection
Max current of 5A
16 bits PWM output
SWD pads for programming
Listening range of 15m / 50feet
Cortex M4 microcontroller performing 80 FFTs / sec
Maximum voltage on the screw terminals is 25 Volts (don't forget the flyback diode!)
---
Possible lamps / accessories
---
Shipping
Your Whistled device will be sent from Switzerland or China depending on current stock and order details.
---
Reviews
From babua: "WhistLed user here, bought it some months back when limpkin first released and announced on reddit. I'm pretty happy with it. As a signal processing guy myself, I have to say the detection works very well. Of course, there's the occasional false positives, especially if you're listening to loud music or TV, but the rate is pretty low. If you use it for, say, the entrance hall or the kitchen, it should be perfect. It's a pretty awesome feeling to enter the apartment and turn on the lights while I'm unloading my bags and untying my shoes (we live in the future). The dim/brighten functionality is pretty fun, and at this price, it's worth it just to show it off to your friends :) I don't usually go around writing testimonials, but I emphatize with a fellow enterprising engineer, and the product is solid, so, here it is. Support the indie hardware devs! :)"
---