Mini EL driver for up to 4 EL devices with audio modulation, dimming, and sequencing through i2c
What is it?
Our MAX14521E based Mini EL driver will support up to 300Vpp and a combined load of 40+nF which is more than enough to power several meters of EL wire. This Flex Module generates high voltage and care must be taken to insulate all outputs. Output castellations are spaced so that the circuit itself is safe, but do not drive output through a breadboard.
Why did you make it?
Fyber Labs wanted more control over EL lighting and a compact wearable solution.
What makes it special?
This board is smaller than most EL power supplies, is fully controllable, and is driven off 5V or 3.3V DC. Your standard Arduino can power it from its regulator. Inductor has much less whine than larger EL power supplies. It has two address pins which allow for multiple Mini EL on the same bus. The board has an audio input to modulate EL lighting with music. AUX Audio input needs to be 0 to VDD. PWM control is also available on AUX from 100KHz-10MHz.
Software
Chasing EL wire demo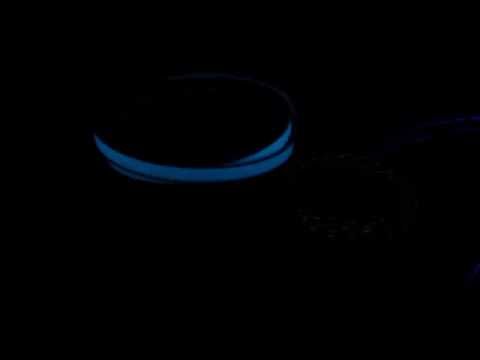 Designed, fabricated, and shipped from the US.