Add audio AUX function to your stock head unit in 1998+ Volkswagen, AUDI, SKODA, SEAT automobiles.
This simple device act as CD changer and head unit then enable audio input for CD changer, so you can play music from your mp3 player, or mobile phone on your stock head unit. I do not program any SW part of this, simple I just design PCB ,for my self, and here you can buy it. After while I added more options which you can buy based of your skills and what you are looking for. Based on head unit you have, select appropriate connector: mini-iso or 12pin fakra, if you are not sure, which connector your radio has, drop me message and I try to investigate, but best way is take unit out and look.
just PCB
kit SMD or THT
assembled product (standard version or special RCD300 version for VW RCD300 unit, check vwcdpic site on archive.org for more details about RCD300

with male 3.5mm stereo jack on 1m cable
with female 3.5mm stereo jack for panel on 1m cable (hand made)
with 2x cinch on cca 10cm cable (hand made)

with 12pin Dupont connector (to keep price low as possible)
with original 12pin connector (+4$)
or with crimped mini-ISO pins on cables, this need to be installed in existing connector in car, other option is buy with connector, but first check what is in your car!
or instaled in mini-iso blue connecto(+2$)
Which connectore do you need? check your unit or look at the end of this page, there is list of supported units with information about connector used. If it's not there or connector type is not mentioned, drop me message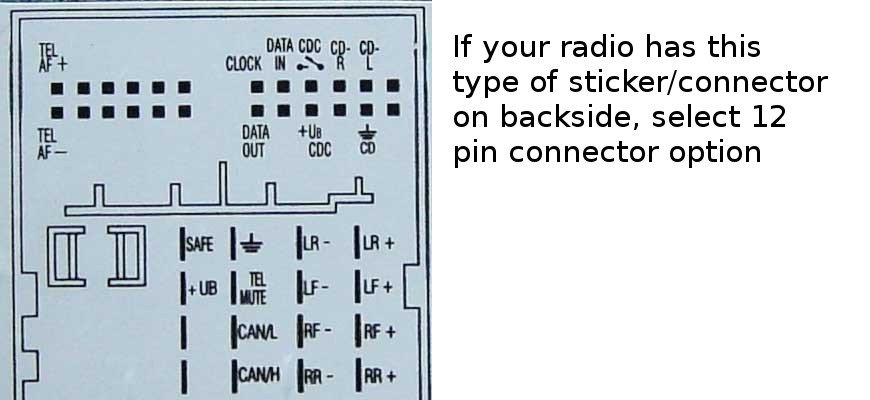 KIT:
PCB, preprogrammed PIC mcu, 5V regulator, pasives, 5x pins, no cables
assambled THT kit for refrence: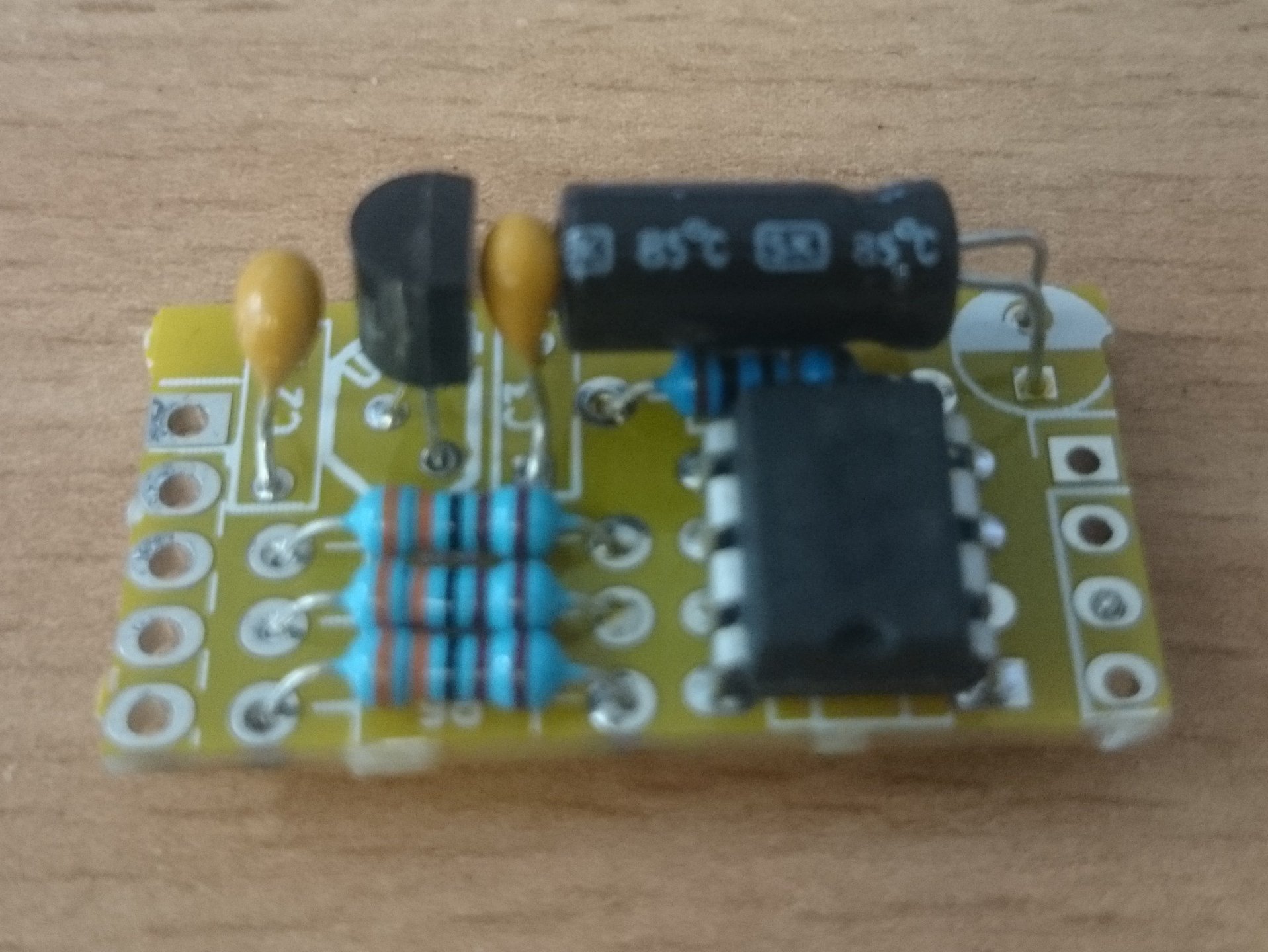 THT mini-iso kit: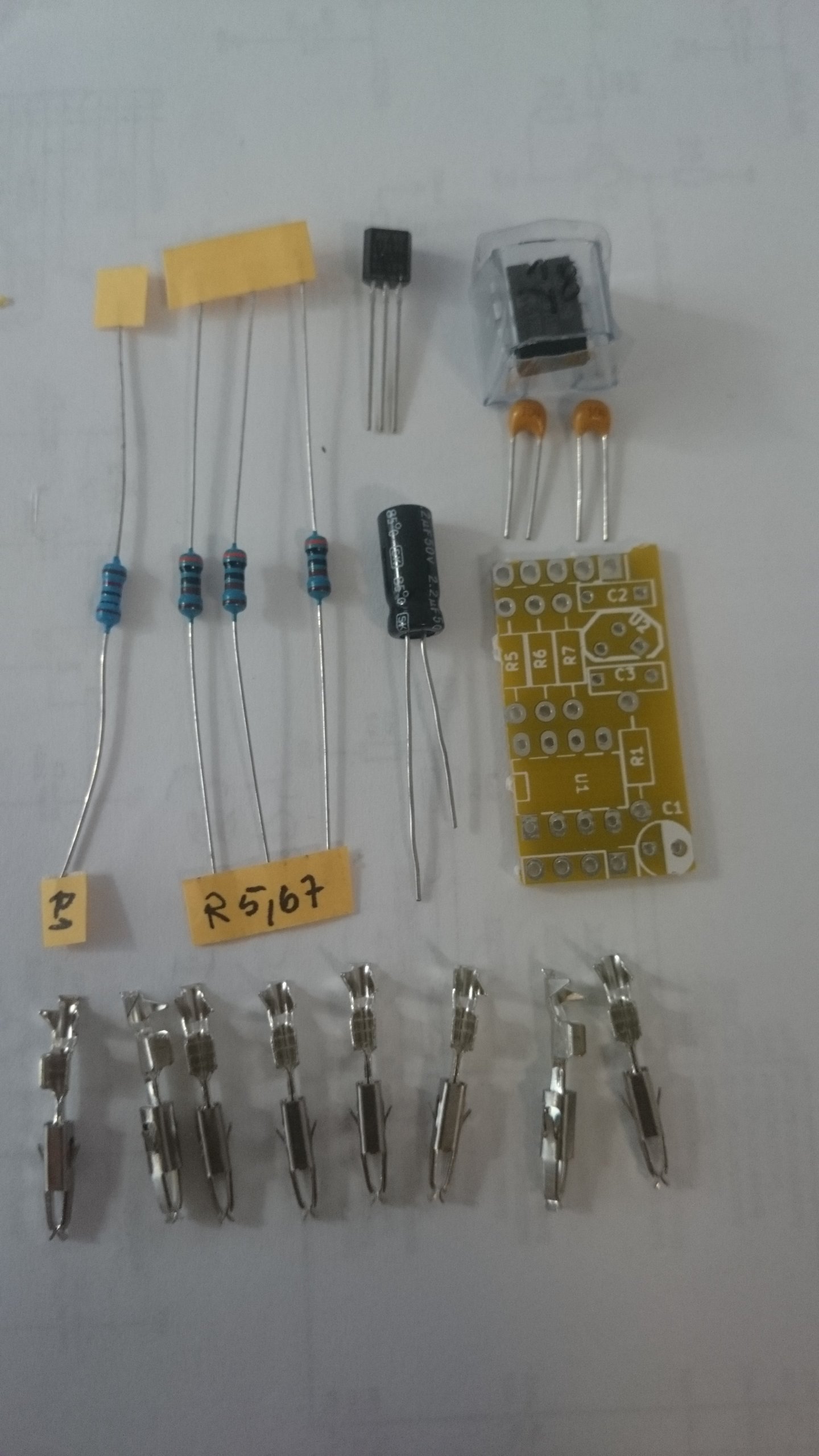 THT 12pin connector kit: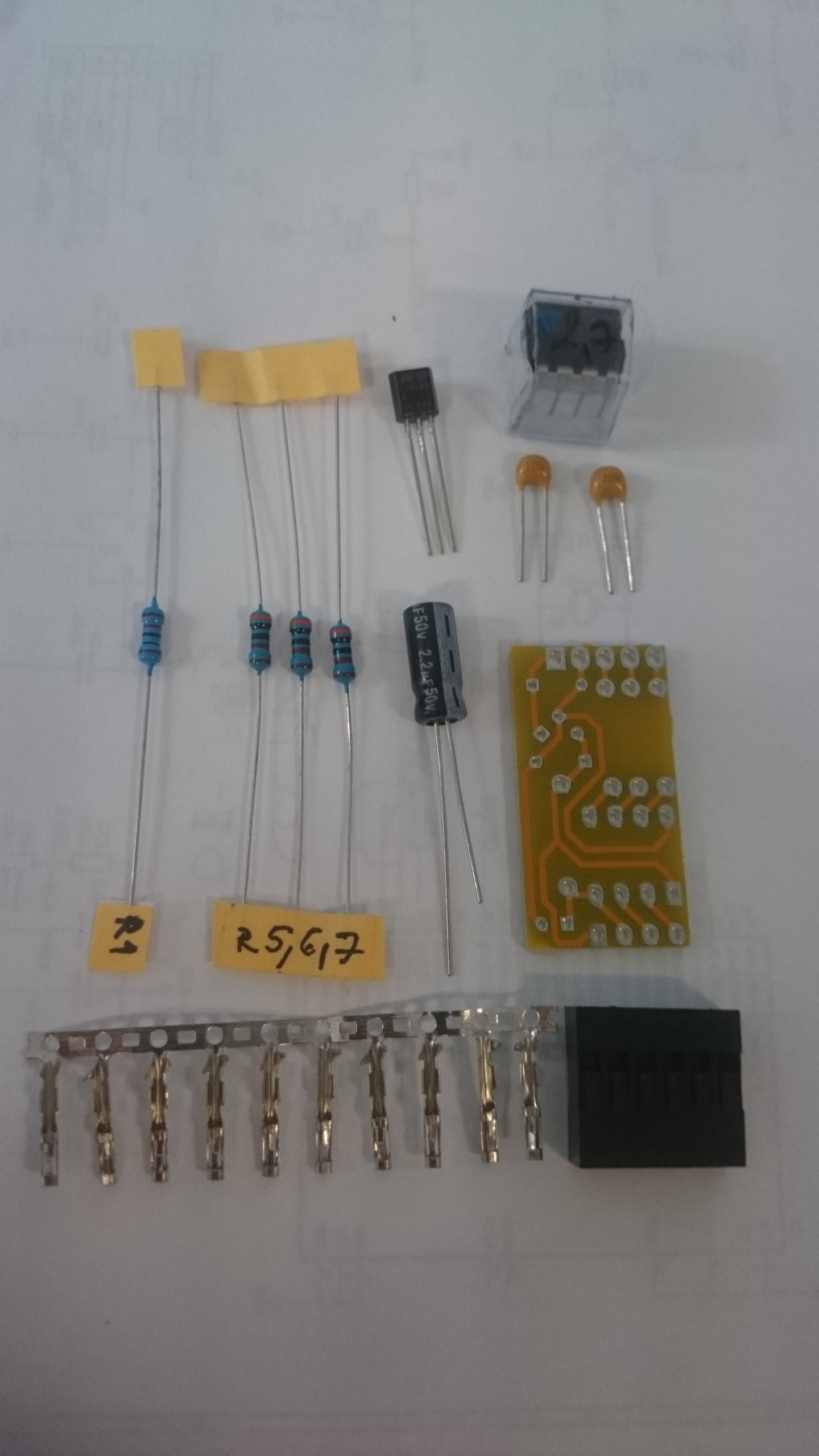 for more detail about product read this archive of original wcdpic project: https://web.archive.org/web/20110817024153/http://www.k9spud.com/vwcdpic/
how to connect this emulator: http://kovo-blog.blogspot.sk/2016/11/how-to-connect-vwcdpic-adapter.html https://github.com/tomaskovacik/vwcdpic/blob/master/hw/pics/how-to-connect_audi.png
in case you or I messed something up, here is easy guide how to unpin everything in case of mini-iso connector: http://kovo-blog.blogspot.sk/2016/11/how-to-unpin-miniiso-connector.html
if you ordered SMD kit, here is assembly plan:
THT kit:
supported head units:
Audi:

concert1(blaupunkt,philips) - mini-iso connector
chorus1 blaupunkt - mini-iso connector
concert 2 - mini-iso connector with CD ground
chorus 2 - mini-iso connector
Symohony I - mini-iso connector

VW head units:

New beatle (Premium audio, without Monsoon) - mini-iso connector
Touareg Delta 6 Head Unit/ Colorado Head Unit/North American Touareg Head Unit - 12pin
Passat B3/B4 (1993+) 1993-1996 Matsushita Premium No bump in cassette door.
Pass at B3/B4 (1993+) 1996 B4 Premium
EOS 3.2
Single DIN Monsoon/ Single DIN Monsoon with In-Dash CD Player/Double DIN Monsoon
Multi-Function Display (MFD)/MFD Navi
Gamma IV/Gamma V/Gamma VI - mini-iso connector
RCD300 - 12pin
Blaupunkt R100
RNS300 - 12pin
RN S2 DVD
Rhapsody - mini-iso connector

SEAT head units:

seat aura sound system
Seat Ibiza my2000
Seat Toledo with Seat Aura CD

Skoda

Symphony - mini-iso connector
gamma - mini-iso connector
(list of compatible headunits from original vwcdpic project - https://web.archive.org/web/20110811154456/http://www.k9spud.com/wiki/VWCDPIC:Compatible_Head_Units)
I do not personally test any of rockbox/ipod control, only custom mpd control over serial line, which of course work, see github.
if you have audi chorus 1 unit, you can get it to work on this unit also, option is available in radio selection. More info: http://kovo-blog.blogspot.sk/2013/11/how-to-enable-cd-changer-input-on-audi.html
my blog about this http://kovo-blog.blogspot.sk/2014/02/cd-changer-emulator.html, http://kovo-blog.blogspot.sk/2015/01/vwcdpic-boards.html