HeatBed MK2B in Black Color with blue LEDs for your 3D printer
The HeatBed will keep the base of your printer parts in a correct temperature during the print.
It is totally compatible with the Reprap Prusa i3 frame. This is the standard heatbed for DIY printers.
This is the MK2B version. You can use it with 12V or with 24V to heat the base faster.
What makes it special?
This heatbed has the correct amount of copper. It is not plated at all, pure copper with a chemical finish to keep the correct amount of copper and resistance, as the original designer specify.
We keep the heatbeds on a sealed enviroment to avoid misture. Misture will blend the bigger PCBs,
It includes solder points near the center for the thermistor. You wont need an extra cable hanging under the base of the printer. You can solder all your cables on the border for an easy and clean setup.
And of course, with blue LEDS that will match your LCD blue screen.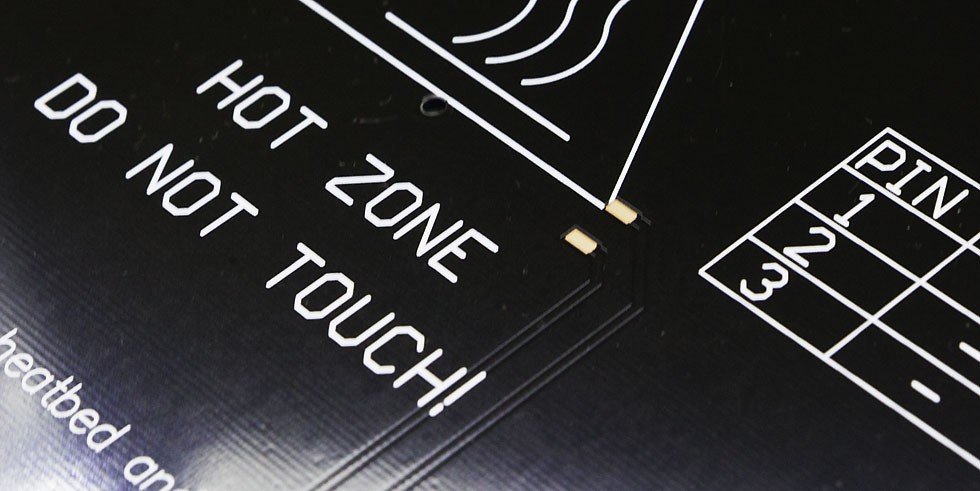 Features
Total Size of 21.5 x 21.5 cm
Print Size of 20 x 20 cm
Compatible with Reprap Prusa i3
Fast heating
Solder points for easy and clean thermistor installation
Not plated to keep the correct amount of copper.