Reflective photoplethysmographic pulse sensor PCB only.
Update (Dec 17, 2014): This product is not available anymore. Please check this alternative listing here. https://www.tindie.com/products/rajbex/easy-pulse-pcb-tcrt1000/
Easy Pulse board provides a reflective IR sensor with necessary instrumentation circuit to illustrate the principle of photoplethysmography as a noninvasive technique for measuring heart rate. It uses the TCRT1000 reflective optical sensor to sense the blood variation in the finger tissue and outputs a digital pulse which is synchronous with the heart beat. The output pulse can be fed to either an ADC channel or a digital input pin of a microcontroller for further processing and retrieving the heart rate in beats per minute (BPM).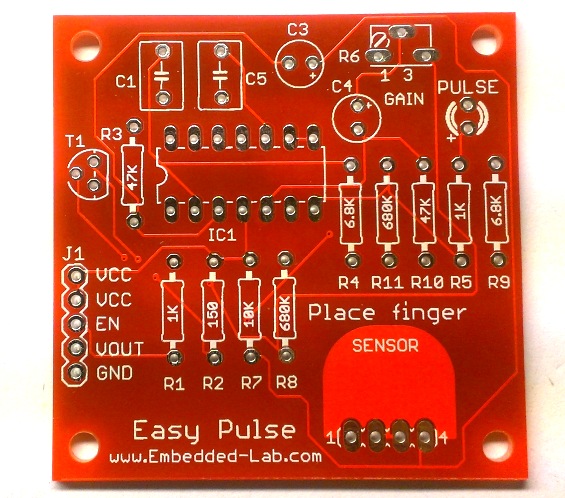 Note that this listing is for PCB only. You will need following parts to complete the board.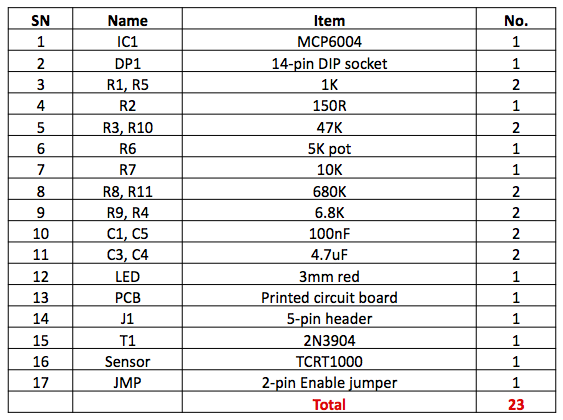 A complete Easy Pulse kit can be purchased here: https://tindie.com/shops/rajbex/easy-pulse-a-diy-pulse-sensor-based-on-photoplethysmography/