Reflective photoplethysmographic pulse sensor.
Easy Pulse board provides a reflective IR sensor with necessary instrumentation circuit to illustrate the principle of photoplethysmography as a noninvasive technique for measuring heart rate. It uses the TCRT1000 reflective optical sensor to sense the blood variation in the finger tissue and outputs a digital pulse which is synchronous with the heart beat. The output pulse can be fed to either an ADC channel or a digital input pin of a microcontroller for further processing and retrieving the heart rate in beats per minute (BPM).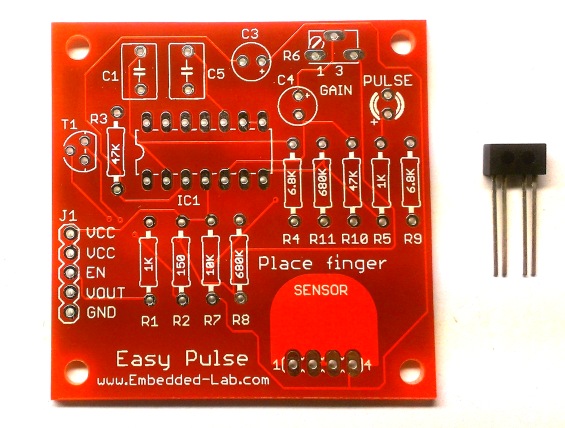 Note that this listing is for Original Easy Pulse PCB + TCRT1000 only. You will need following parts to complete the board.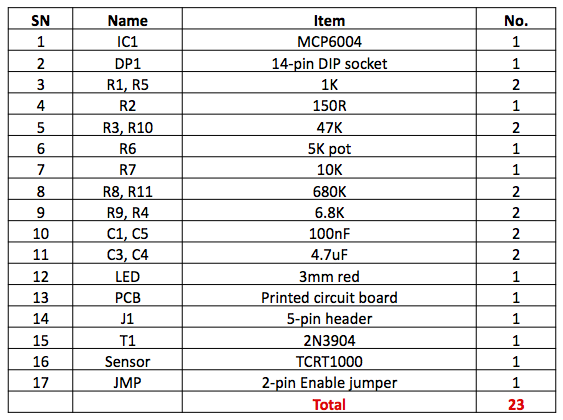 A complete Easy Pulse kit can be purchased here: https://tindie.com/shops/rajbex/easy-pulse-a-diy-pulse-sensor-based-on-photoplethysmography/