You know VFD, but may not know this VFD. Yes, this amp kit is made of TRIODE named " Nutube" made by Noritake/KORG!
Revision 2 by new PCB is released!! Circuit is almost the same but parameters are revised for better sound quality. A new sound surprise for you!!
PCB of new batch does not say "12V centre +" but anyway max rating of NJM2884 is 10V. Please don't try to add more than 10V for VCC. In addition, current batch of kit, Nutube is directly soldered on PCB (socket is NOT included), since the lifetime of Nutube is enough long (much longer than general vacuum tube). When soldering Nutube, PLEASE ATTACH plastic foot before soldering Nutube. After Nutube soldering, one of the plastic foot cannot be attached with PCB**
(Caution of previous batch) The silk print on board says "12V centre +" but adding 12V will break 3.3 V regulator (NJM2884), which maximum input is 10V. Please never add more than 10 V as a power supply. I strongly recommend to use 006P (9V) battery for power supply
What is it?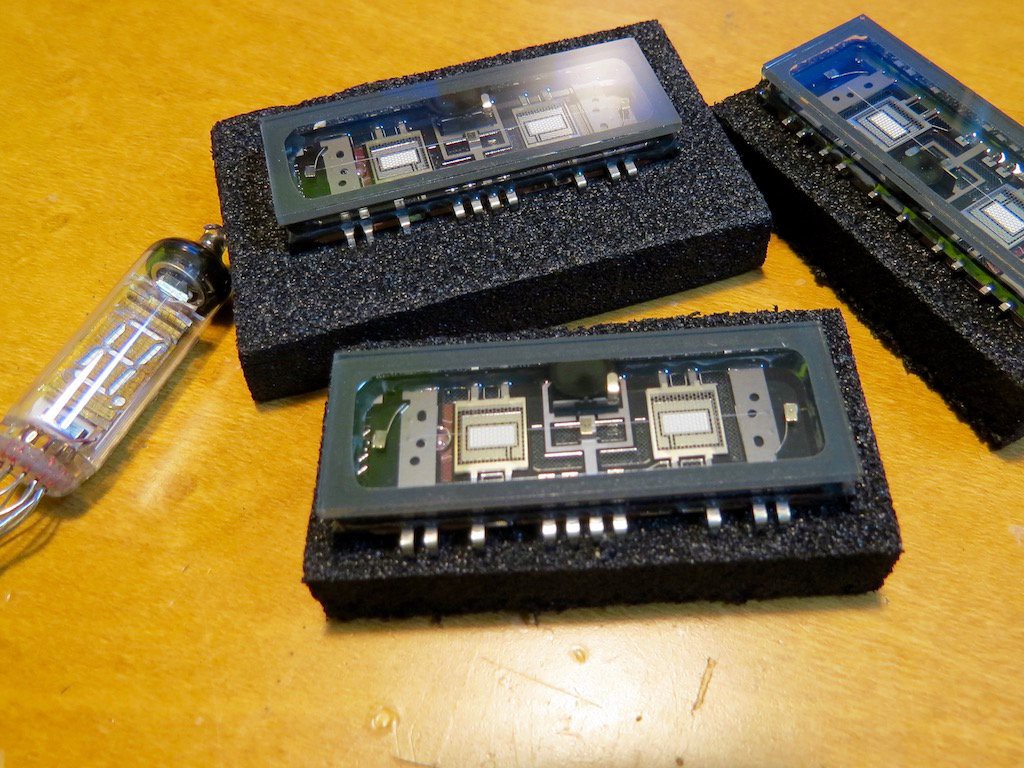 VFD is well known as digit display but not a amplifying device. A Japanese company Noritake and KORG made a incredible device by VFD technology. It looks like VFD but it works as a TRIODE. This is a headphone amplifier kit based on this completely new device, "Nutube"
Why did you make it?
It is known that the vacuum tube can produce more second harmonics than semiconductor amplifier. This is a kind of "distortion" and by just numerical (theoretical) estimation of amplification quality, indeed vacuum tune has nothing good. HOWEVER, it is also well known that second harmonics (actually it is a distortion) provides pleasant listening for human ears and brain. This is why audio maniacs are still stick to vacuum tube technology and searching tube all over the world. Surely I know its advantage but the drawback of vacuum is so huge including, heat production, high power consumption, heavy impedance transformer (in pure vacuum tube amp), so recently I did not make any tube related circuit until encountering Nutube! Nutube is true triode but does not require high voltage nor big casing, just looks like a VFD. I found a great potential for Nutube and tried to make a kit quickly in order to spread my excitement!
What makes it special?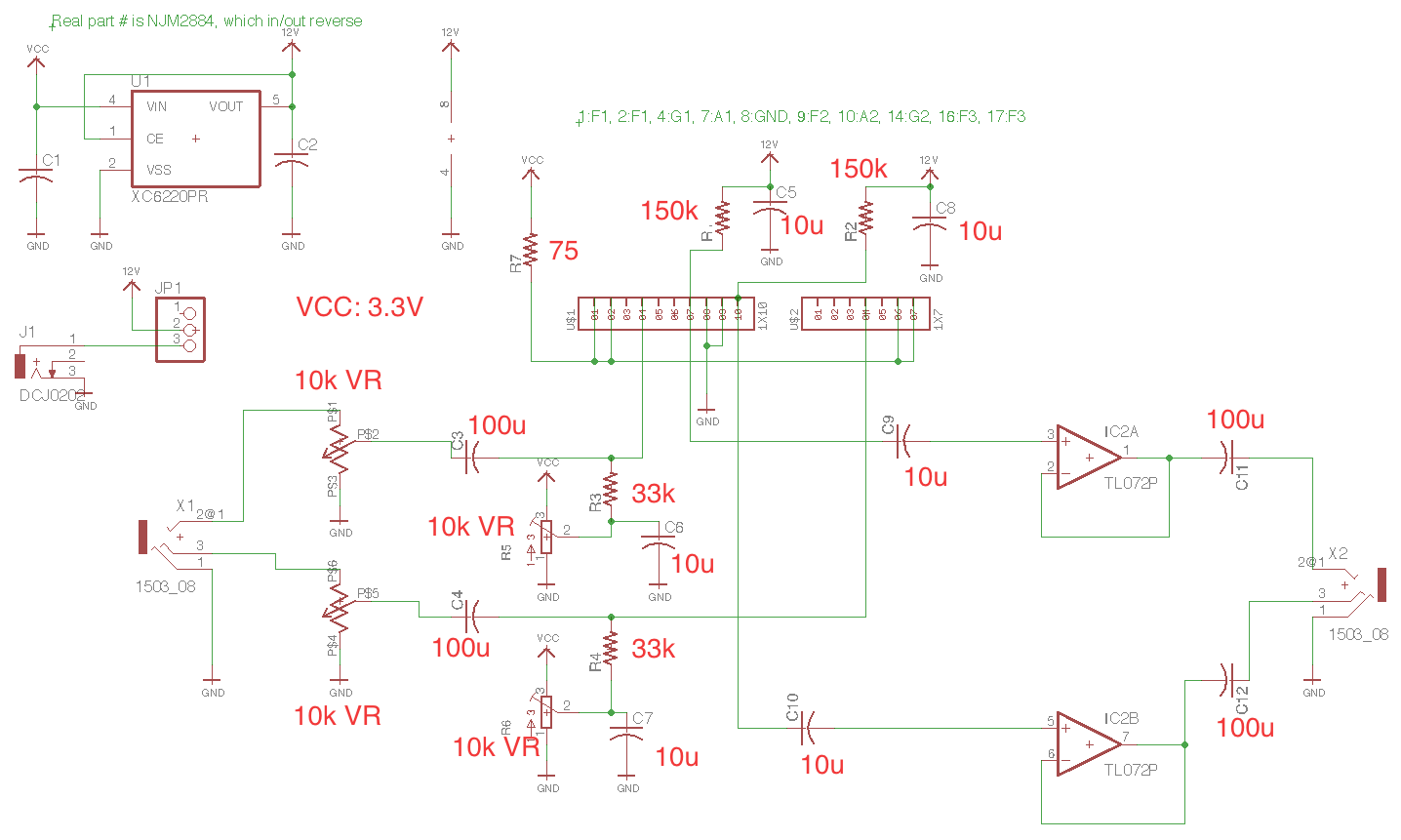 As same as conventional tube, Nutube has very high input/output impedance. Input high impedance does not make matter but for load driving, some impedance converter should be prepared. In this circuit, just putting voltage follower in the output works fine. You may think "then the sound is made by semiconductor?" but rich "distortion" by vacuum tube cannot be produced by Op-amp. For this operation, I select very good (and high-class) operation amp, MUSES8920. MUSES is a high-end brand of JRC Japan, for high fidelity amplification. I noticed, most of important parts are made and designed in Japan.
Some additional hint and tips are written in my hackaday.com project. Please refer them before purchasing!!