LW-AM-FM wideband receiver in 21st century comes back with several modification
As same as previous version, LiPo battery is NOT included in this kit, due to international parcel regulation. Please find LiPo battery in your local reseller.
What is it?
My best-seller item "DSP radio" comes back with several modification including (1) digital volume control and (2) additional 3.3 V regulator circuit.
Why did you make it?
My previous one surely works well but my great customer gave me good suggestions. The details can be found in my hackaday.com project log...
What makes it special?
Digital volume control is ease to use and more smarter than before (because ohmic control will waste some power for volume control. battery-driven circuit like this should avoid any waste of energy for longer operation time). In addition, some capacitors are added for more better signal reception and lower power consumption.
In addition, I've received some comment for difficulty of small SMT chip soldering especially LED so..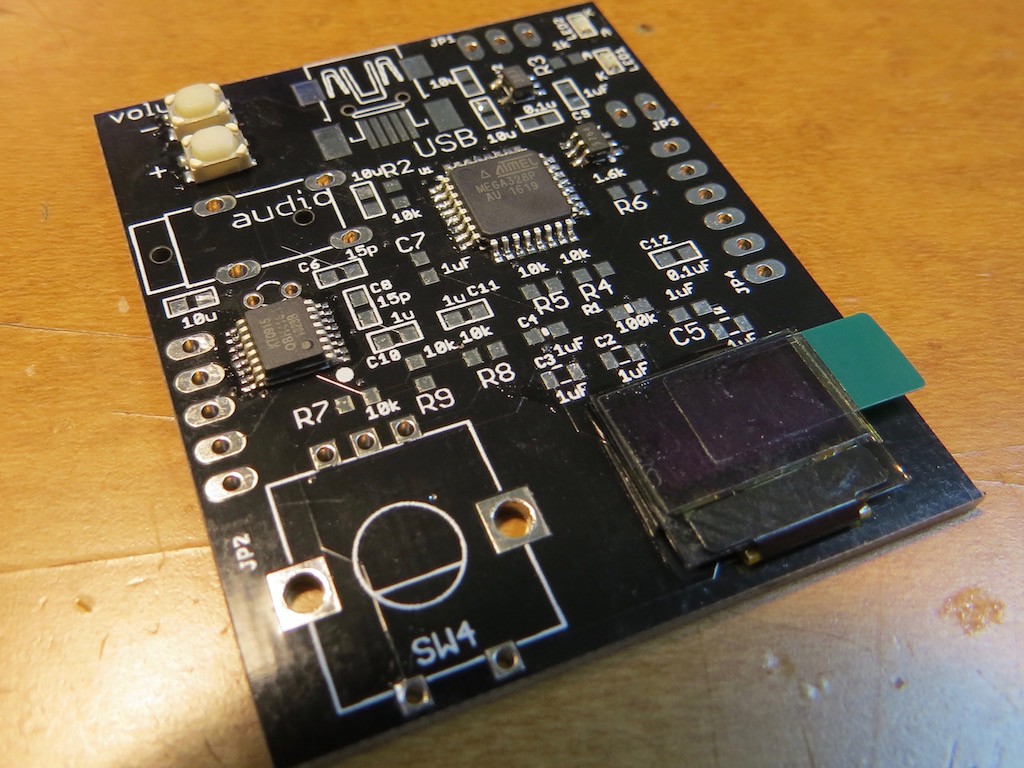 I've populated two tact switches, LED, in addition to firmware-written Mega328, KT0915, TP4057 (Lipo charger) and 3.3 V regulator. The semi-kit will be available in the following form....
One additional tips for excellent shortwave band reception. https://www.amazon.com/Sony-Portable-Active-World-Antenna/dp/B00009VT84/ref=sr_1_1?ie=UTF8&qid=1481722955&sr=8-1&keywords=AN-LP1 This type of shortwave active antenna is indeed ideal for short-ware reception. Indeed I have this one but the performance is quite well. With this antenna I in Japan can clearly listen direct wave from UK. For usage of this antenna, you will need 3.5 mm jack plug wiring. (antenna terminal of AN-LP1 is 3.5mm jack)