Really small OLED AiO WiFi solution. Perfect to display informations from the Net.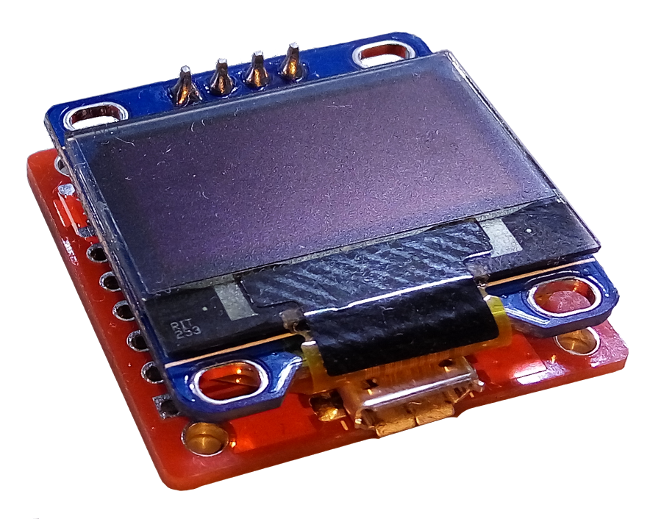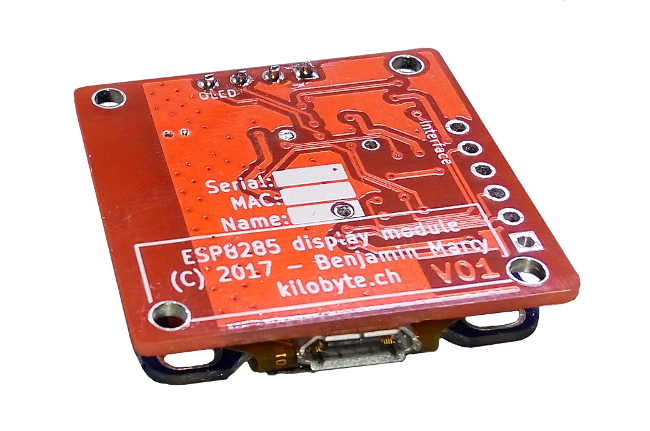 What is it?
It's a little self-contained module based off a standard SSD1306 0.96' OLED display and a Backpack module. On the backpack module is an ESP8285 32Bit MCU with integrated 802.11n Wi-Fi modem. The ESP8285 is the equivalent to an ESP8266, just with internal Flash memory.
Why did you make it?
I needed a display which can display stuff based on sent MQTT protocols. It's ideal for such kind of use! But sure you can use it for any other purpose. It is reprogrammable with your own Software via UART Pins.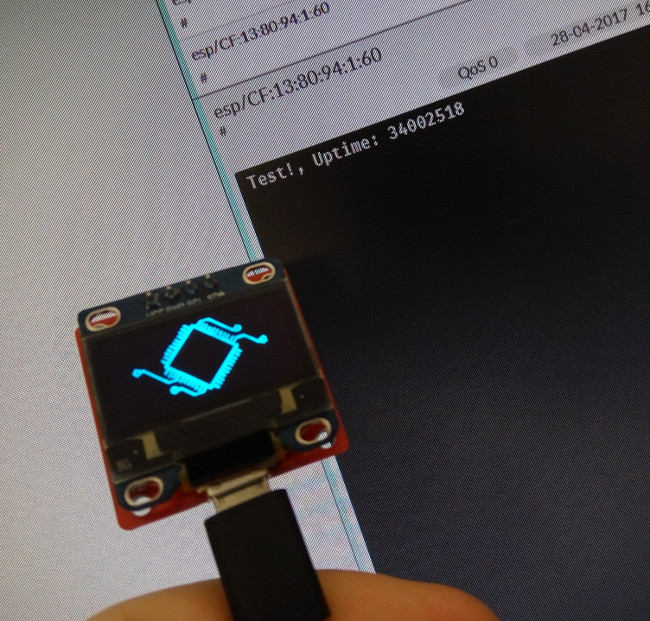 What makes it special?
The size of it makes it really special. It's just ~3x3cm and ~0.7cm thick! Besides, it's size it's really powerful. You can easily do MQTT and refresh the Display simultaneously!
Even doing some simple 3D isn't any kind of issue:
Quality
My goal is to provide the best quality possible. The modules are assembled in Switzerland. Every module has to pass a test on which the display and RF of the ESP get tested.
Technical Q&A
How big is the red backpack PCB?
1.15x1.11 inches (29.21x28.22 mm)
Is your Software public?
How can I power the thing?
It's designed to get powered via the onboard Micro USB Socket. But you're free to power it via 5V on the UART Header. You can even bypass the Regulator which makes internal 3.3V with a Solder Bridge to power it directly with 3.3V.
It just doesn't work. What can I do?
If you have any sort of issue, just contact me. I try to find a solution for every kind of issue. But make sure to include as many information so I have a clue what you're trying to do.
What do I get if I buy one of this?
You get one module (Red backpack PCB + OLED Display) + 3D Printed case
Amazing thing! But I miss Sensor XYZ on it. Do you have a solution?
Sure. There are 2 GPIO's and one ADC free on it. ADC, GPIO13 and GPIO5
Looks great. But doesn't it need an Antenna for the Wi-fi?
The antenna is already on the PCB: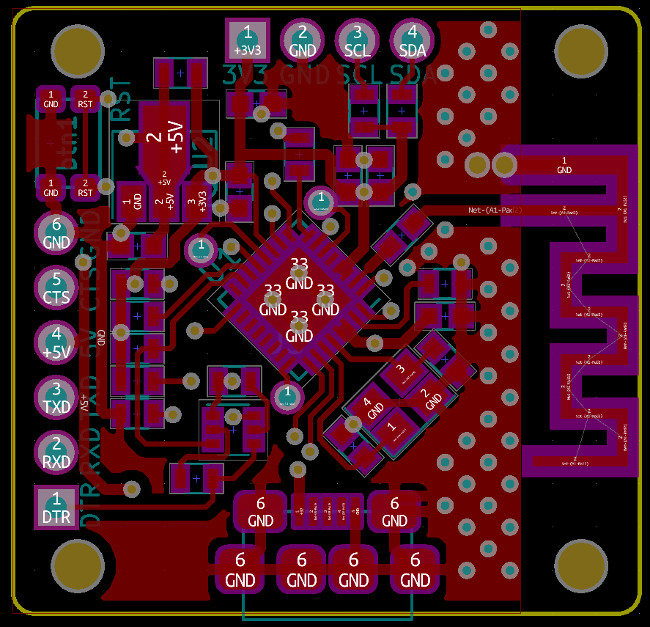 Can I use it together with Deep Sleep?
Yep, there is a place for a Resistor to bridge RST with XPD_DCDC.
Is it compatible with my Arduino IDE XYZ?
Yes, it works! You find a detailed guide on how to setup it in your Arduino IDE to upload code to it.