This is IVPort, the first Raspberry Pi Camera Module multiplexer designed to connect more than one camera to Raspberry Pi.
We have finished designing a hardware camera multiplexer for the Raspberry Pi (also Raspberry Pi B+ and ODROID-W compatible). It has 1 CSI connectors for the input and 4 CSI connectors for outputs to the camera modules with using flex cables. Also it has stacking headers for the GPIO connection and self stacking up to 4 Ivport.
Ivport is a real and functioning product already. The PCB has been prototyped and works great. It can switch camera input even while video is streaming over RTSP. But in order to manufacture these for a reasonable price, we need your help to place a large enough order to get a volume discount. Besides minimum order quantities there are fixed tooling costs associated with building up a new PCB assembly.
There are some different videos while switching view source between 4 Different raspberry Pi Camera Modules with using IVPort module. Bottom right corner video shows switching camera input while capturing video.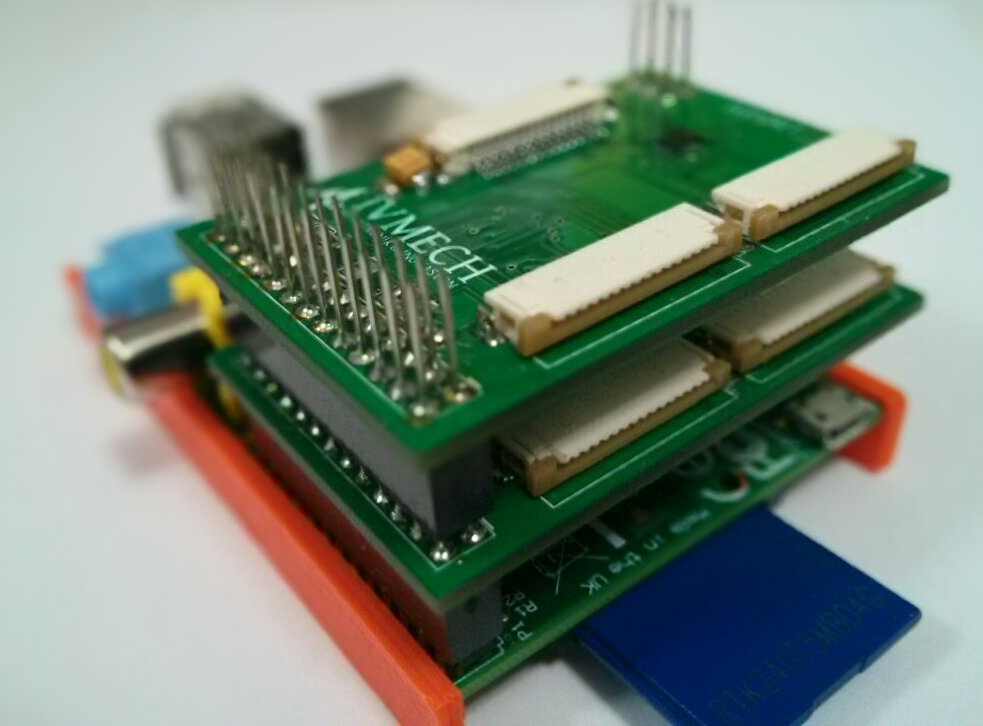 There are 4 cameras which are connected to Raspberry Pi via IVPort module.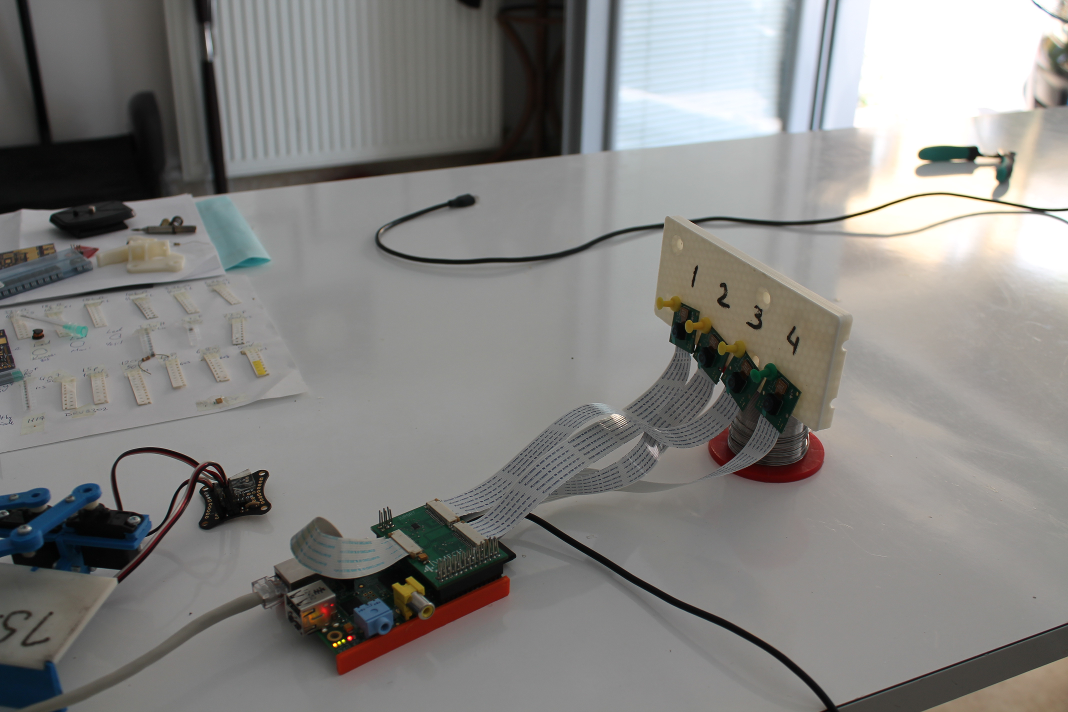 Multiplex the number of usable camera module on Raspberry Pi from1 to 4 with using one Ivport. It can multiplex from 1 to 16 withusing 4 Ivport with stack.
Multiplexing can be controlled by 3pins for 4 camera modules, 5 pins for 8 camera modules and 9 pins for16 camera modules with using GPIO and external script library thatwritten by Python.

Connectors: 15 Pin FFC CSI Pinout: RaspberryPi CSI Connector Camera Pinouts Protocol: MIPI
Propagation Delay between input and output: 0.5 ns
Switching Time fromone channel to other channel: 50ns (it can increase with depending to GPIO delay)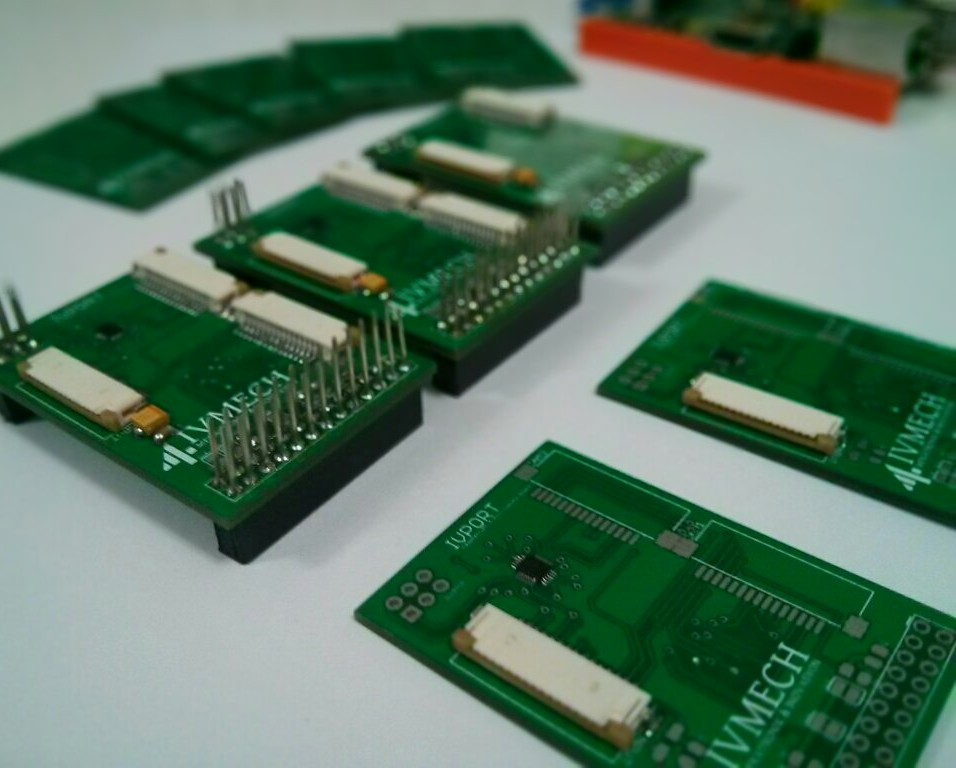 Videos http://www.youtube.com/watch?v=rhP1r1i4D7o
http://www.youtube.com/watch?v=IpjJE06ffgU