A Raspberry Pi (A/B) add-on board that mounts your Camera Module around a prototyping area allowing you to build cool new camera projects.
What is the ProtoCam?
The ProtoCam is a unique Camera Module add-on board for your Raspberry Pi Model A and B.
It mounts your Raspberry Pi Camera Module inside a large area of breadboard-style prototyping space.
FULL DETAILS AT: ProtoBoards.co.uk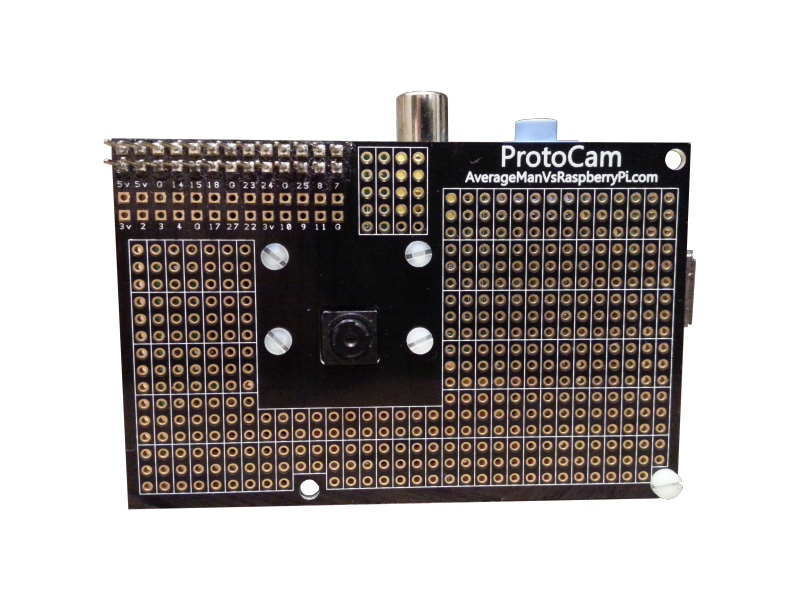 Why did you invent the ProtoCam?
I've always enjoyed making prototypes for my Raspberry Pi, but found that integrating the Camera Module with electronic components is difficult and messy to achieve. Even with a case that holds your Camera Module, adding anything else can be tricky, especially if you want to keep things neat and tidy.
The ProtoCam gives YOU the freedom to add whatever you want around your camera module!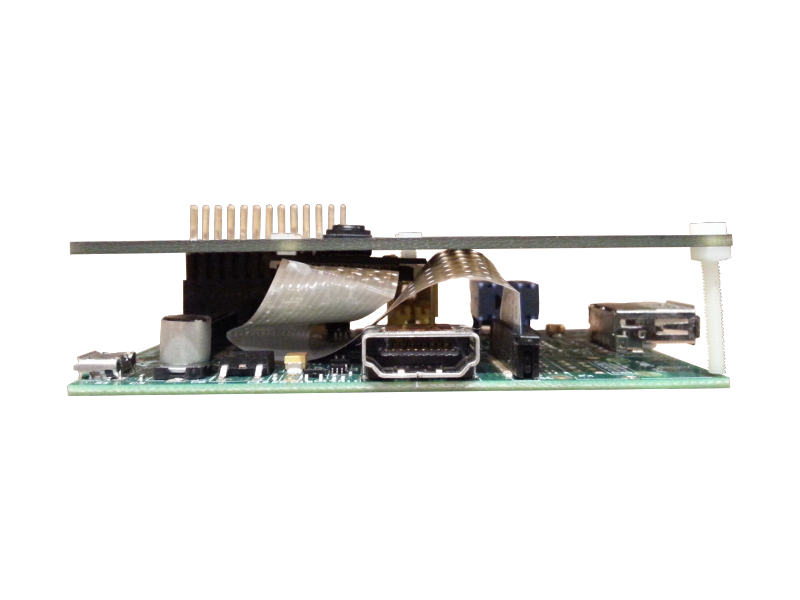 How does it work?
The ProtoCam is a self-assembly kit. Once you've soldered the 26-pin GPIO header and attached your camera module with the provided screws/nuts, the board simply pushes on to your Raspberry Pi GPIO and fits both the Model A and B boards.