Z80 based modular homebrew computer kit.
What is it?
RC2014 is a simple 8 bit Z80 based modular computer. It is inspired by the home built computers of the late 70s and computer revolution of the early 80s. It is not a clone of anything specific, but there are suggestions of the ZX81, UK101, S100, Superboard II and Apple I in here. It nominally has 8K ROM, 32K RAM, runs at 7.3728MHz and communicates over serial at 115,200 baud.
Why did you make it?
I had a collection of parts that I planned to make a Sinclair ZX80 replica out of, but along the way I ended up building this instead. It was originally developed as part of the Retro Challenge from 2014 (hence the name RC2014), but has grown in to it's own thing. Nobody has made a new Z80 computer kit for over 30 years, so I figured it was time to bring one out
What makes it special?
It is a very cheap and simple way to build your own fully functional computer. It's all through-hole components, so as long as you know which end of a soldering iron to hold you can build it! The back-plane is standard Veroboard (Stripboard) with 40 pin 0.1" headers so it is easily expanded and modified. It runs at 5V and can be powered off of a standard FTDI cable. Microsoft BASIC will run quite happily from ROM, making it very quick to get things up and running. The Serial I/O can either run 5v TTL logic level (ideal for an FTDI cable, or interfacing to an Arduino or similar), or can be fitted with a MAX232 and 9 pin D socket for use with regular RS232 devices.
Kit Level
Barebone - Includes 5 basic PCBs only; CPU, ROM, RAM, Clock/Reset and Serial I/O.
Starter Kit - Includes 5 basic PCBs (CPU, ROM, RAM, Clock/Reset and Serial I/O), 36 strip by 30 holes, 5 x 40 pin sockets, 4 x 40 pin header and a 64k PROM with Microsoft BASIC in the first 8k bank
Full Monty - Includes everything you need to build a RC2014 with TTL Serial I/O, including all PCBs, ICs, sockets, 5 headers, backplane and passive components.
The Full Monty includes everything you need to get up and running, however, individual modules, including optional extras such as Digital I/O boards and Raspberry Pi Zero Serial Terminal adapters are available amongst my other product listings.
If you wish to increase the amount of sockets on the backplane from the 5 supplied, please see the backplane module and add the Upgrade Kit
Note on sourcing components - Unless you are buying the Full Monty, you will need to supply your own components. Almost everything you need is still stocked by the big component retailers (RS, Digikey, Mouser, Element 14 etc), however, a couple of items you may be able to raid your parts box or eBay for. Like the Z80 CPU, for example. Or the 68B50 ACIA. However, the components listed on the Bill of Materials are just suggested values, and most can be swapped with similar items you may have handy. So, if you don't have a 68B50, but have a 6850 lying around, you can use this as long as you half the clock speed. The Stripboard back-plane needs to be a minimum of 34 strips for the RC2014 to work, but 36 strips will present the Tx and Rx lines, and 40 strips will give you the option of carrying other signals or voltages if you wish.
Simple assembly guide pdf available here
Optional Extras
If ordering a Full Monty Kit, you may wish to add extra modules. The 3 most popular options will work out 10% cheaper if ordering from this page, as well as saving you postage. They automatically include the extra header sockets too! (Of course, more modules are available. Please see my Other Products for the full list)
Digital I/O Module Let the RC2014 interact with the real workload through it's 8 switch inputs and 8 LED outputs. For further info see here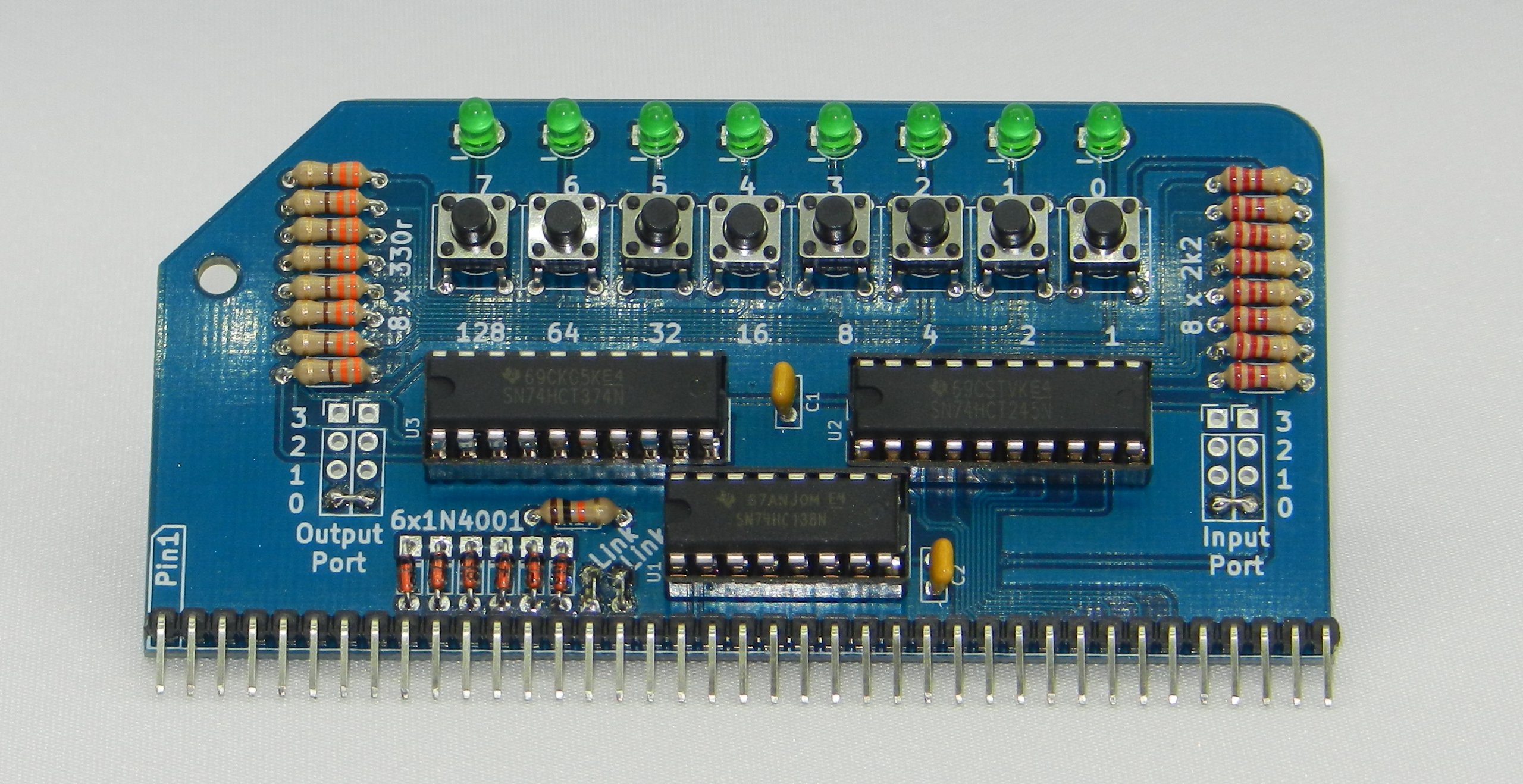 Pi Zero Serial Terminal Free your RC2014 from your PC by Connecting it to an HDMI monitor and USB keyboard. For further info see here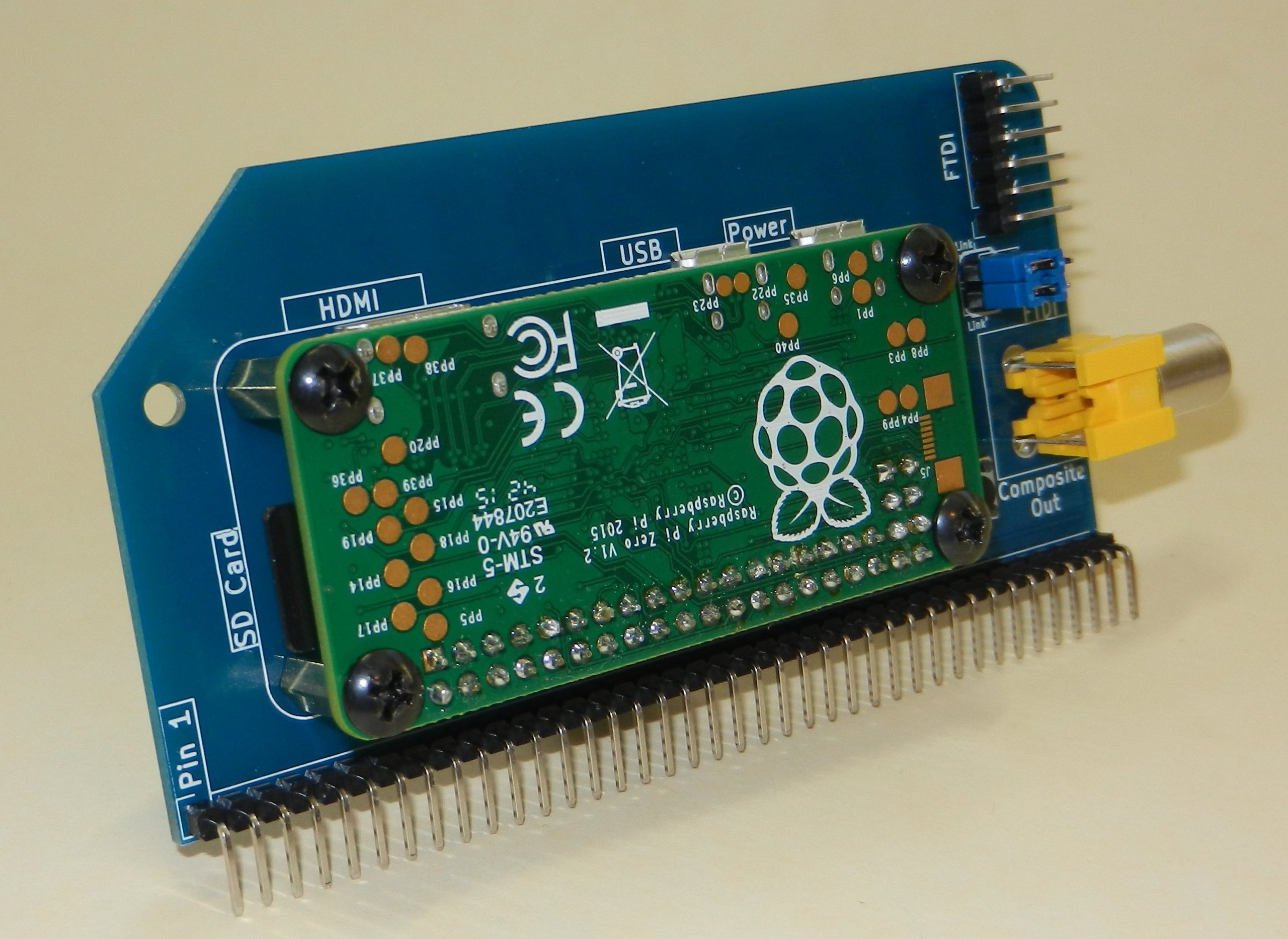 Important - This product is designed to work with the original (V1.0 - V1.3) Raspberry Pi Zero. Due to changes with the UART on the new Pi Zero W (wireless) the software I currently supply will not work
Twin Port Joystick Module Add a couple of easy to use 9-pin joystick ports to enhance the gaming appeal of your RC2014. For further info click here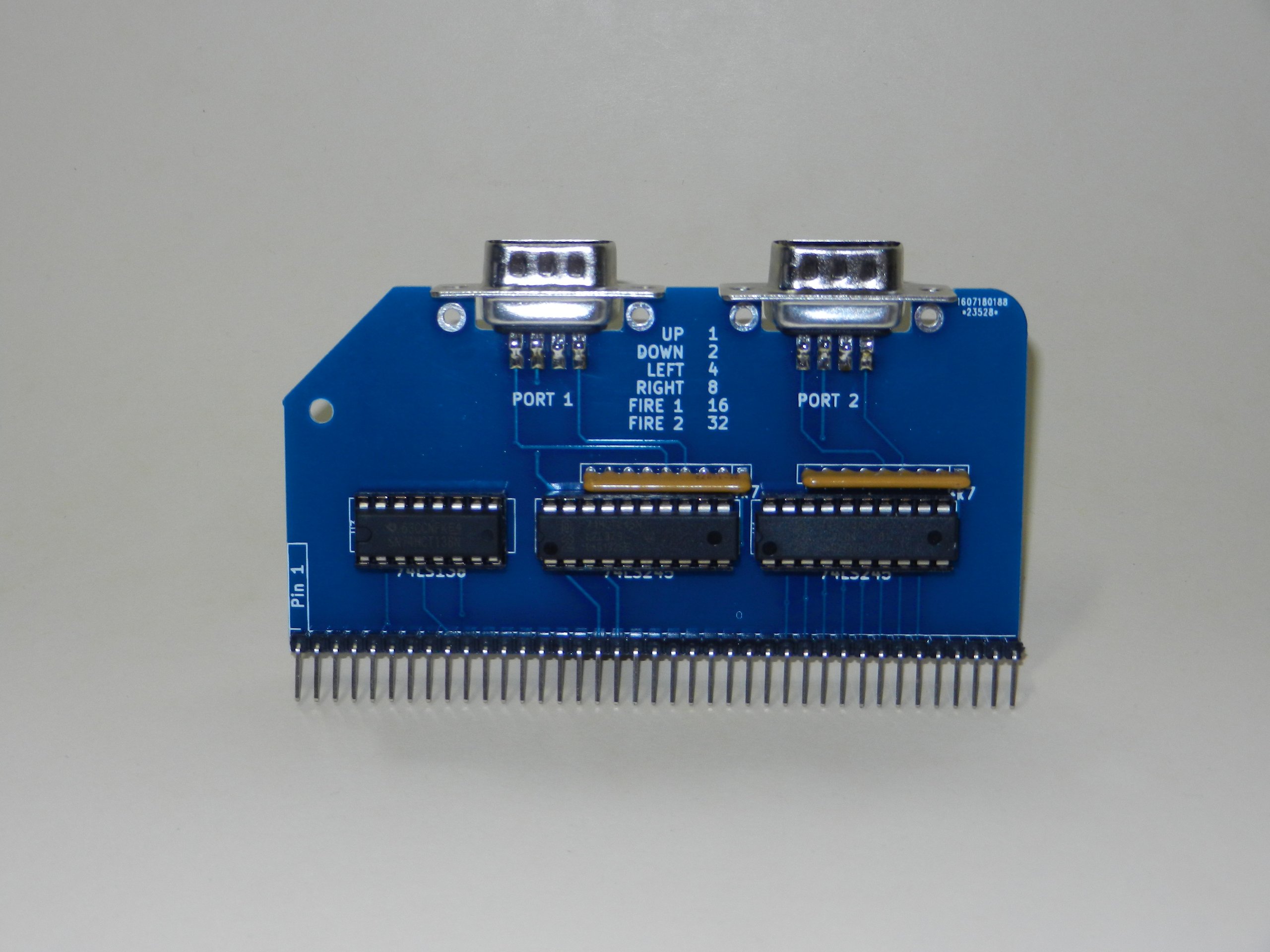 .
Laser Cut Enclosure This laser cut poplar enclosure sandwiches the backplane to add protection and a smart wooden appearance. For further info click here