Mobile phone radiation detection; Funny DIY kit
Product features
Use the moistureproof antiseep material, very durable
Novel and unique appearance, funny DIY kit
No need powerful supply, flashing light
Parameter
Working voltage: No need power
PCB board size: 23*18MM
Application : just suitable for The GSM mobile phone, it will not work with the telephone, the CDMA telecom mobile phone or the PHS
Working time: When the Mobile phone is being called or in conversation
Schematic diagram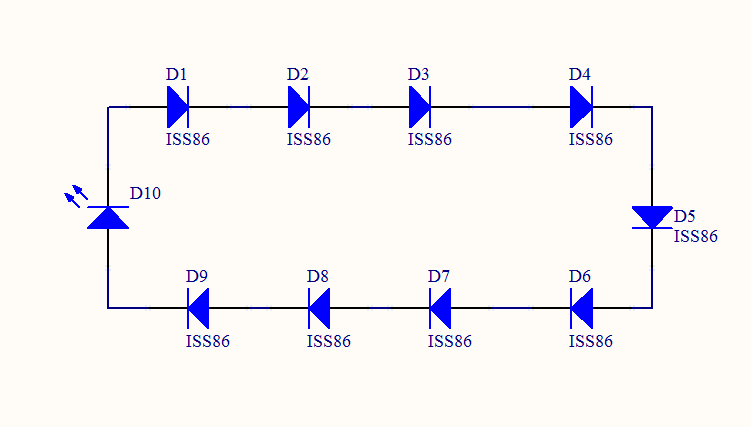 How to use it?
Put it below the button on the cellphone, as the picture shows. When there is a phone call, the LED will flash.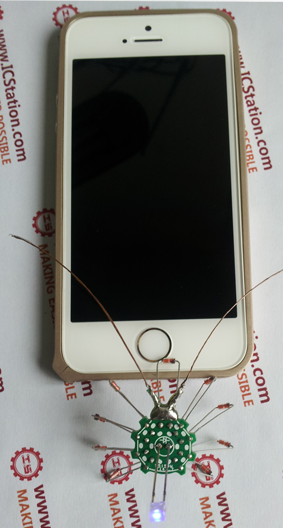 The machine drawing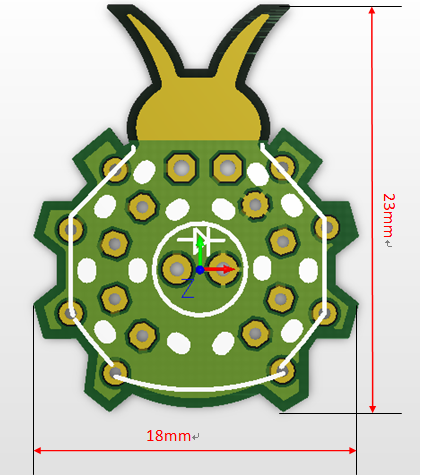 Notes
1.Welding

( The red remark stands for two Soldering joints of one component. We have marked the "cathode" and the "anode" in the PCB board.)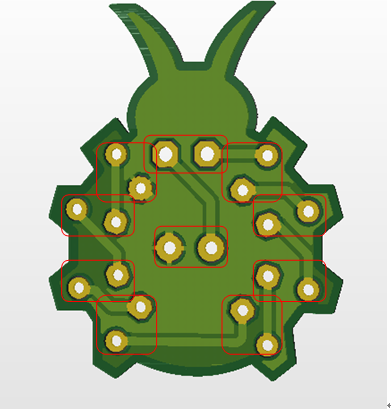 2.Can not cut the pin of the diode

3.The "ladybird PCB" needs to weld with two pcs of 5CM "antennas"
4.The best positon for this kit is below the button on the cellphone, where the cellphone has the strongest radiation effect.
5.Just work with the GSM mobile phone.