ICSTATION C51 Electronic Clock Suite DIY Kits
Description
In addition to the general features include electronic clock, especially increasing alarm clock function, stopwatch function, countdown function and counter functions. AT89C2051 resources are fully utilized.
PCB Dimensions: length 92mm * wide 49mm
YCL-6 makes the full use of the single-chip resources which is featured with the function of alarm clock, countdown clock, stopwatch and counter.
Schematic Diagram: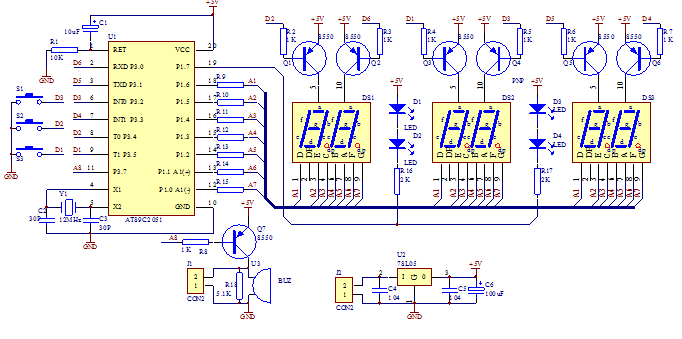 List of Components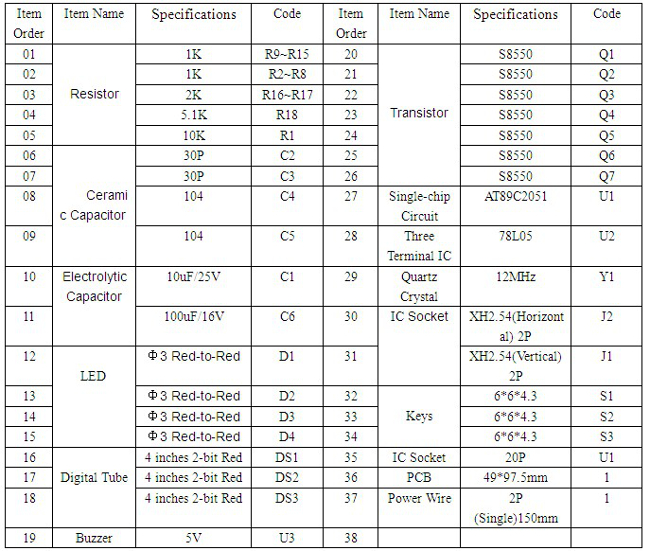 Tested by customer below: