DC-DC Converter Step Up Down Module 3.5V-28V To 1.25V-26V
Description
This module can realize the fuction that input voltage within a certain range, and output voltage automatically. (it will not be affected by input voltage). It's can be used as step up and down power module that user can adjust the power more Convenient.
1.Parameters
Input voltage:3.5-28V
Input current:1A
Output voltage:1.25-26V
Output current:1A

2.Maximum Rating
Input voltage:32V
Input current:3A
Output voltage:32V
Output current:3A

3.PCB size:38*60mm
4.Notes
Due to the low frequency of switch, the inductance will make some noise when the current is high. But it'll not affect the usage.
Module Details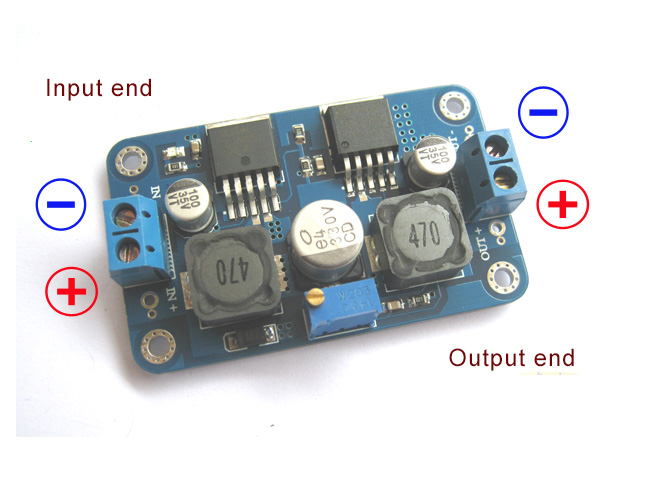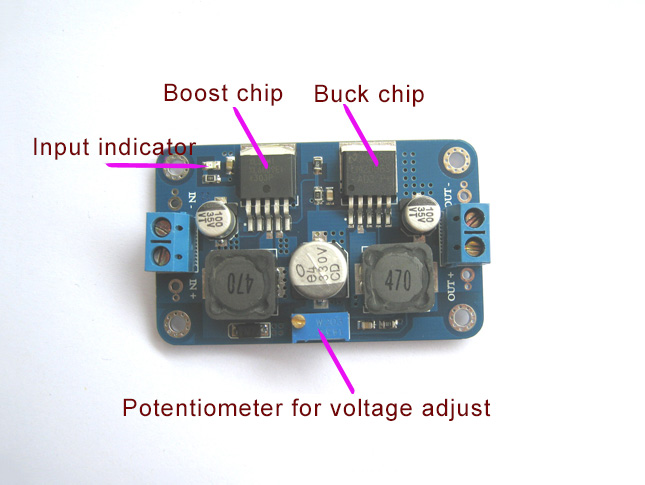 Test by customer ELECTROJUANYU(Please Kindly See the Voltage Changes as Followings:)